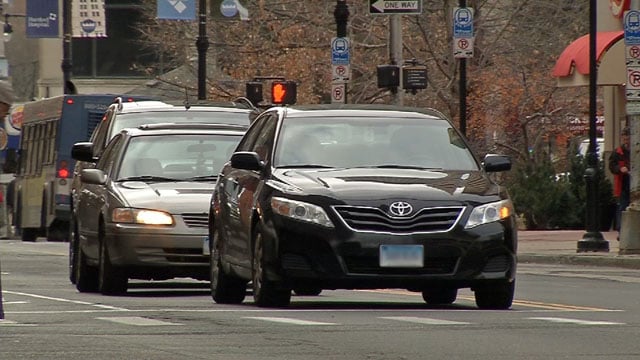 (WFSB photo)
ROCKY HILL, CT (WFSB) -
Before the worst of the cold arrives, drivers were urged prepared for cold weather travel this winter season.
Drivers should be prepared to travel in the cold temperatures coming Thursday and Friday. One of the most important things drivers can do is dress properly, according to experts.
AAA recommended wearing warm clothing including a coat and gloves when heading out. The advised not jumping in the car dressed for the gym.

Other tips include:
Have a winter car survival kit.
Have jumper cables, flashlights with extra batteries.
A first aid kit, and food - It should be non-perishable protein rich food like nuts and energy bars.
Carry water - at least one gallon per person a day for three days.
A battery or hand-cranked radio.
Sand or cat litter for extra tire traction.
Other items to stow in the car include a basic tool kit, a shovel and ice scraper and a cell phone charger.
The auto group also recommended having supplies on hand for pets, if they travel with their owners.
Lastly, make sure the vehicle has enough gas in it. Drivers should always carry at least a half a tank of gas when traveling in the winter months.
Copyright 2016 WFSB (Meredith Corporation). All rights reserved.