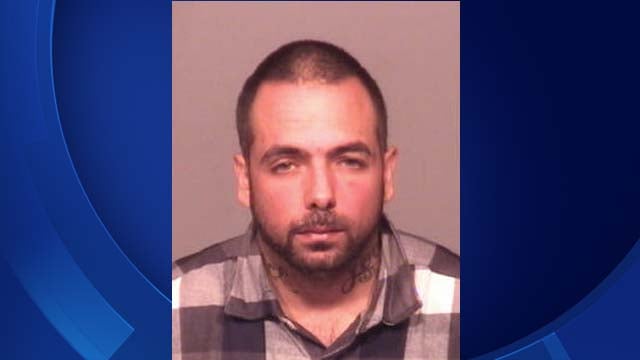 Jamie Hess (Meriden Police)
MERIDEN, CT (WFSB) -
Police in Meriden arrested a man on Thursday who they said allegedly threatened his ex-wife with a firearm.
Officers were called to a home on Runge Drive at around 5:30 p.m. for the domestic dispute.
The victim had left the scene, but suspect Jamie Hess was at the home where he lives. His 5-year-old child was in the home as well.
As they were attempting to take Hess into custody, police said he was resisting arrest.
At the time of the struggle, police said a pit bull got out of the home and charged at the officers.
Police said as the officers feared for their safety, one drew his weapon and fired one shot at the dog, hitting the animal in the neck.
The Animal Control Officer responded to the scene and took the dog to an area animal hospital, but the dog died at the clinic.
Police said Hess was found to be in possession of marijuana and seized three guns from the home.
Copyright 2016 WFSB (Meredith Corporation). All rights reserved.