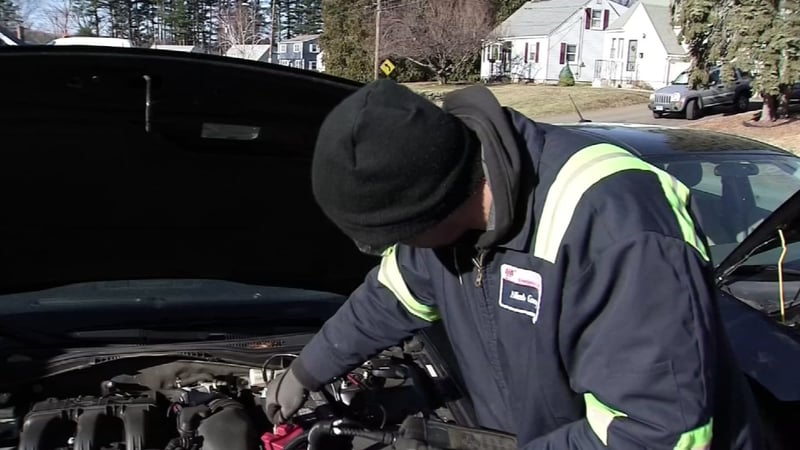 AAA said a number of emergency calls it responded to on Friday were for dead batteries. (WFSB photo)
HARTFORD, CT (WFSB) -
Drivers are not preparing for dangerously cold temperatures as well as they should be, according to AAA.
The auto club said it had a busy Friday morning, when a portion of the state was under a wind chill advisory.
It responded to 540 calls before 11:30 a.m.
It said many of the calls were for flat tires, tows and dead batteries.
While AAA said it will still try to rescue drivers as quickly as possible, those drivers should be prepared themselves.
"No one plans to break down, but in this weather you never know," said Tino Velazquez, AAA fleet driver. "You could be stuck out on the side of the road waiting for assistance. Make sure you're prepared."
During the cold weather, the auto club said it's a good idea to keep a blanket or an extra layer of clothing in the car, just in case.
Copyright 2016 WFSB (Meredith Corporation). All rights reserved.