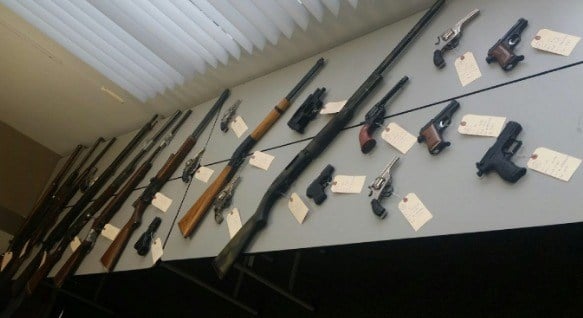 Courtesy of the Deputy Chief Brian Foley
HARTFORD, CT (WFSB) -
Members of the Hartford Police Force, St. Francis Hospital, Hartford Hospital, and Connecticut Children's Medical Center collected a total of 24 weapons on Saturday.
Deputy Chief Brian Foley said the 'snowy' buy back brought in a total of 7 revolvers, 8 pistols, 7 rifles, 2 shotguns, and one replica pellet gun.
The event, located at 555 Windsor Street in Hartford, ran from 9 a.m. to noon on Saturday morning.
Copyright 2016 WFSB (Meredith Corporation). All rights reserved.