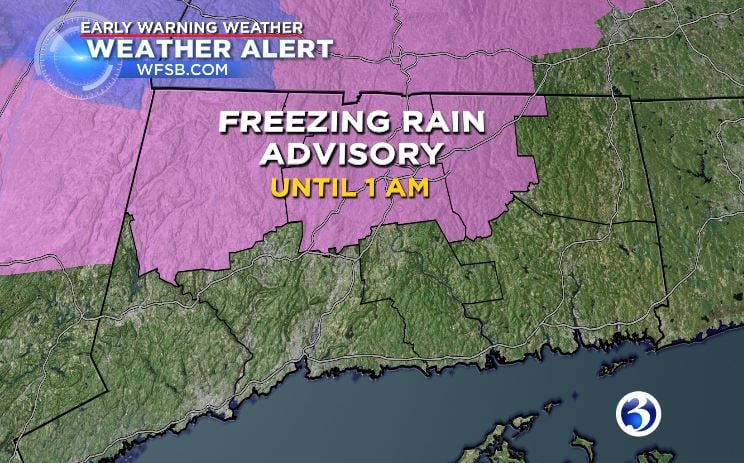 (WFSB)
HARTFORD, CT (WFSB) -
As Winter Storm Albie makes its exit, Connecticut residents can expect to see residual adverse conditions.
Albie proved to be quite a snow-maker, said Meteorologist Mike Cameron, with snowfall totals ranging from 9 inches in Winsted to 6 inches in North Haven.
As the storm dissipates, residents can expect a cool down before the warm up. Temperatures are predicted to drop this evening into the morning which will make way for freezing rain. A freezing rain advisory has been issued beginning at 1 a.m. for the northern half of the state.
As we head into Sunday, the air will become warmer, said Mike Cameron, as the Artic winds leave the state. By dawn on Sunday, temperatures will shift into the 40s.
Sunday, as Mike Cameron predicts, will see some chilly rain, but not below freezing before it tapers off.
Copyright 2016 WFSB (Meredith Corporation). All rights reserved.