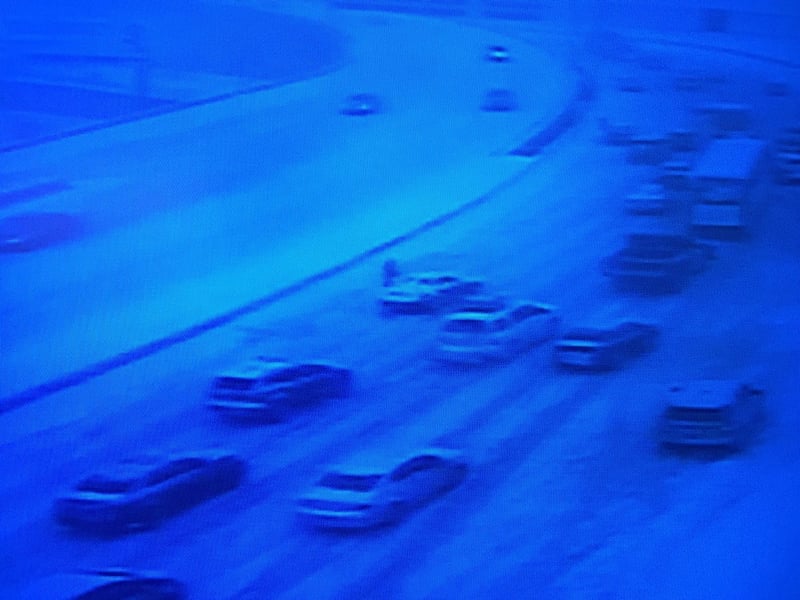 (CT DOT camera)
HARTFORD, CT (WFSB) -
Snowfall from Winter Storm Albie made for a treacherous commute for Connecticut drivers, as well as for state and local police departments.
State Police Trooper Kelly Grant said that between 2 a.m. and 9 p.m. on Saturday, troopers responded to approximately 250 no injury or minor injury car crashes along the state highways.
Trooper Grant said that troopers responded to about 285 disabled vehicles or spin-outs.
State Police took to Twitter to report the highway closures at the scene of an accident. Interstate 84 Westbound in Hartford was closed for a brief period of time as Connecticut State Police and the Department of Transportation responded to multiple spinouts due to the conditions. Drivers were advised to avoid the highway then and any unnecessary travel.
Accidents caused closures of route 9, route 72, and Interstate 395, as well.
Copyright 2016 WFSB (Meredith Corporation). All rights reserved.