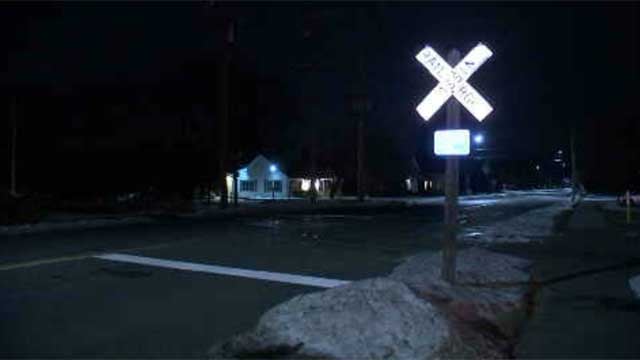 The crash happened on Broad Street in Plainville on Sunday night (WFSB)
Plainville dispatch confirmed to Eyewitness News that the sole driver of a car suffered minor injuries when police said he crashed his car into a moving Pan-Am Railways Train in the area of 69 Broad Street in Plainville.
Police said the crash happened at about 10 p.m.
Lieutenant Nicholas Mullins said the train was transporting empty propane tanks. Police said there are no crossing gates at the intersection, but a Pan-Am employee was posted at the intersection waving a flashlight alerting motorists.
The driver was taken to Bristol Hospital as a precaution.
Copyright 2016 WFSB (Meredith Corporation). All rights reserved.