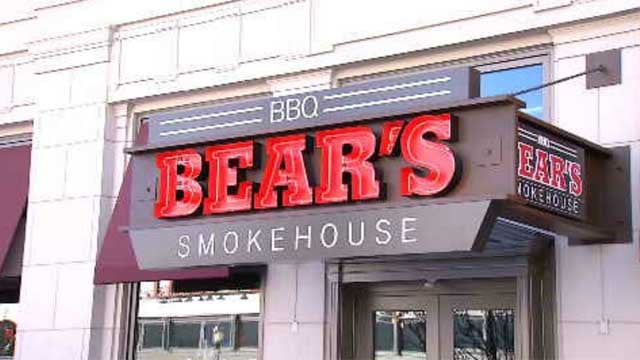 Bear's Smokehouse (WFSB)
HARTFORD, CT (WFSB) -
Starting on Jan. 1, non-tipped employees at Bear's Smokehouse BBQ will earn $15 per hour.
Jamie and Cheryl McDonald, co-owners of Bear's Smokehouse BBQ said the decision was made not only from a moral standpoint, but also makes good business sense: "Our goal is to share our success with our employees, but also attract the best employees who can deliver a memorable experience to our customers."
They own barbecue restaurants in South Windsor, Hartford and Windsor, and recently announced the addition of a wood-fired pizza restaurant called The Blind Pig, which will open in January on Arch Street.
A press release said the increase will impact about 80 employees at the three restaurants and commissary kitchen.
Cheryl McDonald said "existing employees will be encouraged to elevate their level of service as the new wage will attract a wider array of more experienced candidates."
Copyright 2016 WFSB (Meredith Corporation). All rights reserved.