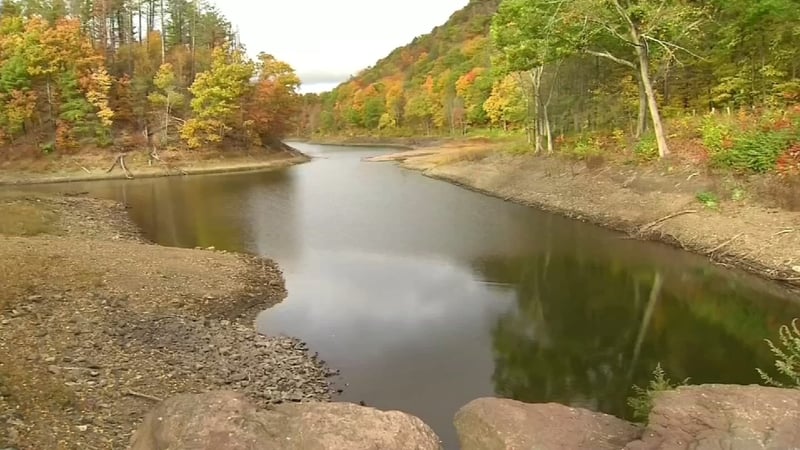 (DEEP)
HARTFORD, CT (WFSB) -
A major public hearing on the topic of water will be held Tuesday morning in Hartford.
At issue is a proposed rule change by the Department of Energy and Environmental Protection.
The rule change is being proposed to keep large portions of water from being removed from the ground and it comes at a time when the state is still facing a significant drought.
The change would limit water withdrawal from certain environmental areas and require a permit and environmental review to move water from a registered source to places beyond existing service areas. It's geared toward water companies.
This would amend water regulation rules that have been in place for more than 30 years. Those rules were altered in 1991 and involved regulations regarding the withdrawal of tens of thousands of gallons of water per day from lakes, rivers and streams.
There is an exception that grandfathers in companies and allows water diversion if they were registered with the state as of 1983.
The hearing will be held Tuesday morning at DEEP headquarters located at 79 Elm St. in Hartford. It begins at 9:30 a.m.
Copyright 2016 WFSB (Meredith Corporation). All rights reserved.