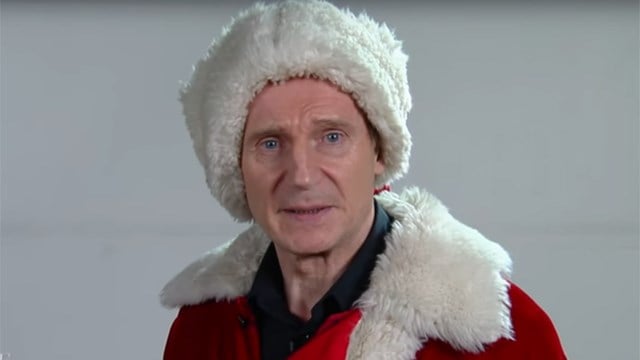 Liam Neeson auditions to be Santa Claus on The Late Show. (CBS/YouTube photo)
(WFSB) -
Movie goers have gotten used to Liam Neeson being, for lack of a better description, a bad ass in his movies.
His most recent role on The Late Show with Stephen Colbert is no exception.
Neeson took on the persona of a man auditioning to be Santa Claus.
In his trademark deep, no-nonsense tone he said "I've seen you when you're sleeping, I know when you're awake."
Off camera, the director can be heard asking Neeson to be a little more jolly.
In the next cut, he forces an awkward smile but it instantly turns into a scowl.
With every take, Neeson seems to get more and more hilariously agitated.
"Do you understand what Santa is saying here?" he asked. "He's making a list. Naughty. Nice. It's detailed."
He called Santa an eye in the sky bringing swift judgment.
Check out the skit here.
Copyright 2016 WFSB (Meredith Corporation). All rights reserved.