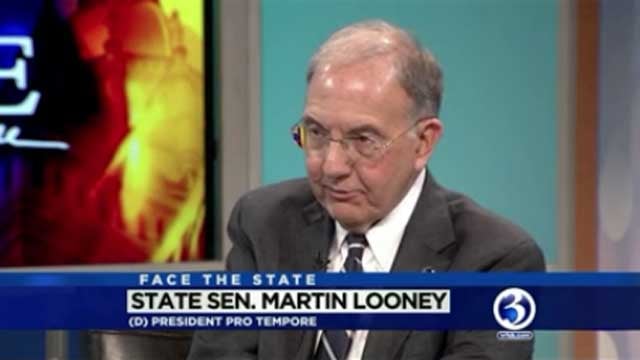 Martin Looney (WFSB)
HARTFORD, CT (AP) -
Connecticut Senate President Pro Tempore Martin Looney has received a new kidney during a successful transplant surgery.
Looney's office says the 68-year-old New Haven Democrat underwent surgery Tuesday at Yale New Haven Hospital.
He received a kidney from New Haven Superior Court Judge Brian Fischer.
Looney has suffered from a form of arthritis that affects the neck and spine since he was a teenager. Doctors told him his kidney problems are a side effect of some of the drugs used to treat that condition.
Looney has said he expects to be home in time for Christmas and back at work in time for Jan. 4 legislative session.
Looney has been a state senator since 1992. He was chosen as majority leader in 2003 before becoming president pro tempore in 2015.
Copyright 2016 The Associated Press. All rights reserved. This material may not be published, broadcast, rewritten or redistributed.