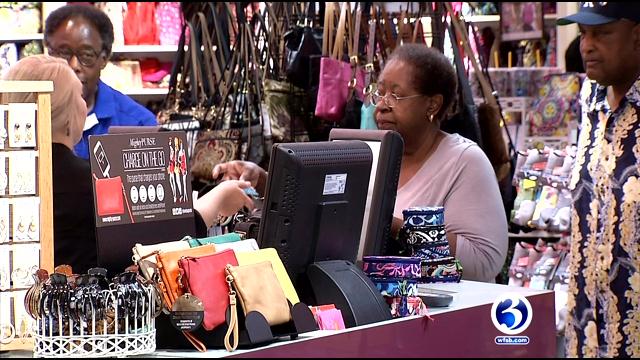 Stores extend hours leading up to holidays (WFSB)
WALLINGFORD, CT (WFSB) -
As we get closer to Christmas, many stores are gearing up for the last minute holiday rush by extending their hours.
Kohl's in Wallingford is now open 24 hours and will stay that way until Christmas Eve.
"I love the Christmas magic in the air and how everybody is smiling and saying hi to everybody," said shopper Diane Veehuis.
It puts her in the spirit of giving. She made a run to Kohl's on Tuesday night to cross everything off her holiday gift list.
"Just getting some last minute shopping done, I had a 30% coupon," said Veehuis.
Other shoppers also took advantage of the extended hours. "It's great. It's great. People have busy schedules, and you have to get to the stores whenever you can," explained John Thomich.
Some consumers admit that staying up late to shop is convenient, but they still want to go home.
"I'm not going to be out here 24 hours. My feet hurt. I'm going home," said Diane Veehuis.
Copyright 2016 WFSB (Meredith Corporation). All rights reserved.