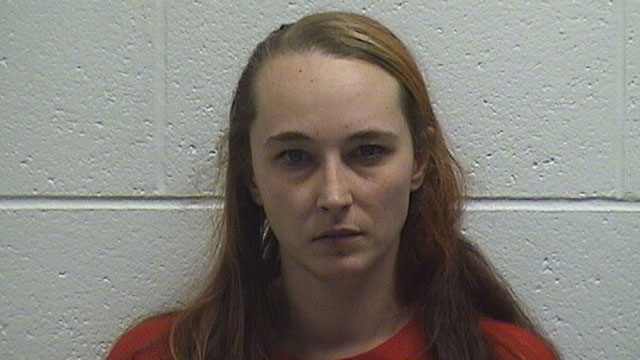 Jennifer Sprague was arrested after police said she left children alone in a vehicle while she attempted to "fraudulently" return items in Walmart on Tuesday evening. (Naugatuck Police Department)
NAUGATUCK, CT (WFSB) -
A Naugatuck woman was arrested after police said she left her children alone in a cold minivan while she attempted to "fraudulently" return items in Walmart on Tuesday evening.
Police charged 32-year-old Jennifer Sprague with risk of injury to a child, leaving a child under 12 unsupervised, second-degree reckless endangerment and sixth-degree larceny.
The arrest of Sprague comes after police said she left children inside a vehicle while she along with one of her children was inside the store on New Haven Road around 4:30 p.m.
Police learned that Sprague "selected items in the store and attempted to return the items fraudulently." According to the court documents, the items stolen were under $20.
According to court documents, Sprague stole two Christmas trees and two sleds. She did receive a store refund for $16.82, but Sprague was caught by authorities.
The officers found Sprague's two little girls, who are two to three years old and six to seven years old, crying alone in the car. Sprague also told police she was only in the store for 20 minutes.
Sprague, who is not working, was arraigned in Waterbury Superior Court on Wednesday. Her bond was set at $10,000. She's back in court next month.
Copyright 2016 WFSB (Meredith Corporation). All rights reserved.