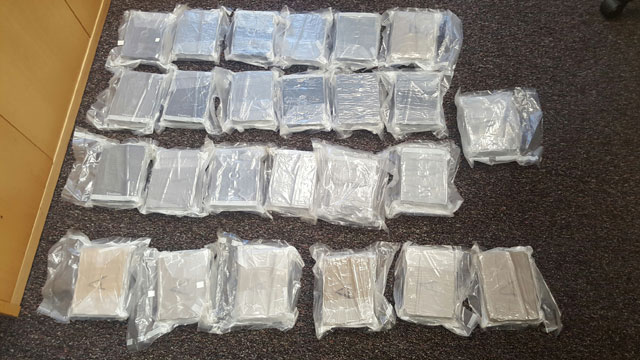 Police seized 55 pounds of Fentanyl. (Derby Police Department)
DERBY, CT (WFSB) -
Police seized 55 pounds of Fentanyl that has a street-value of about $1.5 million after a traffic stop in Derby on Wednesday morning.
The seizure took place after police stopped a tractor-trailer on Route 34 just before 11 a.m. Police said they located the Fentanyl inside the cab of the vehicle.
Police took the tractor-trailer driver 47-year-old Erick Escalante, of Arizona, into custody. He was then "turned over to the Drug Enforcement Administration New Haven office for potential federal prosecution."
Copyright 2016 WFSB (Meredith Corporation). All rights reserved.