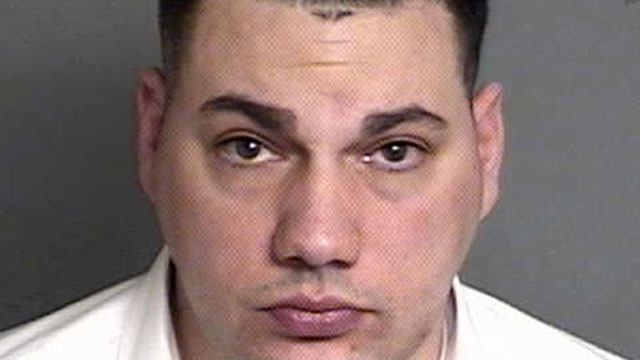 A road rage incident in Connecticut ended with Alan Ready, of Newtown pulling a gun on another driver. (CT State Police)
WATERBURY, CT (WFSB) -
A road rage incident in Connecticut on Wednesday morning ended with a Newtown man pulling a gun on another driver.
Police arrested 34-year-old Alan Ready on the side of Interstate 84 in Waterbury around 8:30 a.m.
It's not clear what lead up to the incident, but police said they found a gun in the center console of Ready's car.
Ready was charged with first-degree threatening and breach of peace. He was released on $5,000 bond and is expected to be arraigned at Waterbury Superior Court on Jan. 4.
Copyright 2016 WFSB (Meredith Corporation). All rights reserved.