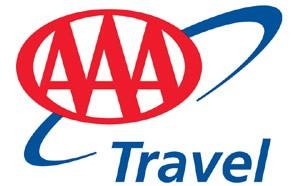 HARTFORD, CT (WFSB) -
A record number of travelers was expected this holiday season in New England, according to AAA.
"Almost 4 million travelers will be driving to see friends and family" during the holiday period, which is defined as Dec. 23 to Jan. 2, in New England. The travel company said this is an increase from last year by roughly 100,000 travelers.
Furthermore, AAA predicts more than a 3 percent increase in air travelers this holiday period which translates to about 10,000 people.
"The first sign of the record breaking number of travelers over the holiday may be Friday morning at Bradley International," AAA spokesperson Amy Parmenter said in a statement on Thursday. "Air travel is up nationwide, but even more so across New England."
AAA is recommending drivers should do the following before hitting the road this holiday season:
Check Tire Pressure
Check Battery
Fill up with gas
Have an emergency kit on hand that includes a fully charged phone, car charger, de-icer, ice scraper, blankets, warm clothing, water, snacks and any medication that might be needed by you or your passengers
Copyright 2016 WFSB (Meredith Corporation). All rights reserved.