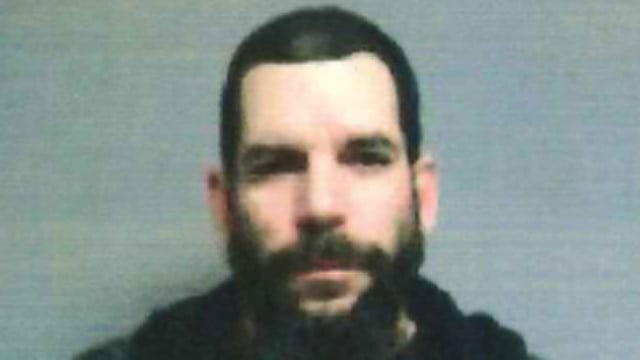 Roger Leblanc. (State police photo)
DANBURY, CT (WFSB) -
A Torrington man was arrested for hitting and killing a person on Interstate 84 in Danbury Thursday night.
State police said Roger Leblanc, 43, failed a field sobriety test after they tracked him down.
Troopers said they responded to I-84 east in the area of exit 7 around 5:30 p.m.
They found that the driver had fled the scene of a deadly pedestrian strike.
Eyewitnesses described the driver's vehicle as a white Chevrolet Silverado pickup truck with registration 7063CM.
The truck was located by state police minutes later at the Edge Fitness parking lot on Newtown Road.
Leblanc was given the sobriety test, which troopers said was not performed to standard.
He was arrested and charged with second-degree manslaughter with a motor vehicle, operating a motor vehicle under the influence of alcohol or drugs and evading from a motor vehicle accident resulting in death.
Troopers had Leblanc's truck towed from the parking lot.
Leblanc was giving a $500,000 cash or surety bond and a court date of Friday in Danbury.
Copyright 2016 WFSB (Meredith Corporation). All rights reserved.