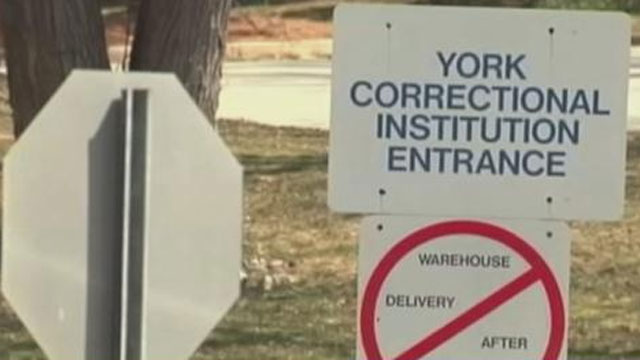 Authorities are investigating the apparent suicide of a woman being held at York Correctional. (WFSB file photo)
NIANTIC, CT (AP) -
Connecticut prisons officials are investigating the apparent suicide of a woman being held for allegedly violating a protection order.
A Department of Correction spokesman says 32-year-old Monica Piette, of East Haddam, was found in her cell at York Correctional Institution in Niantic at about 5:15 p.m. Wednesday by a guard on routine patrol with a ligature around her neck. She was the only inmate in the cell at the time.
She was taken to a New London hospital and was pronounced dead on Thursday night.
She had been at the prison since Dec. 16 on $92,500 bail.
An autopsy is scheduled to determine the cause and manner of death.
Copyright 2016 The Associated Press. All rights reserved. This material may not be published, broadcast, rewritten or redistributed.