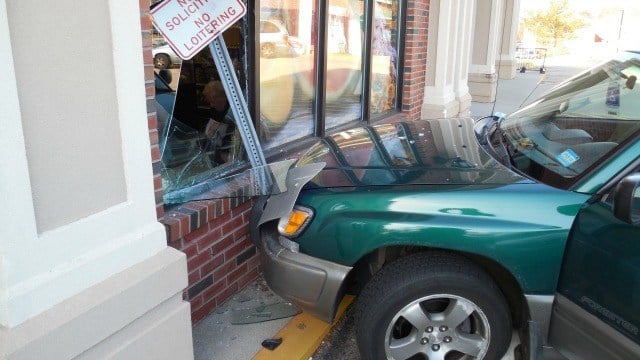 A car crashed into a grocery store in Ledyard Friday. (Ledyard PD)
LEDYARD, CT (WFSB) -
Ledyard police are investigating after a car drove into a building Friday.
Officials responded to the Village Market Grocery Store shortly after 12:30 p.m.
A vehicle was parked outside the store when it went over the curb, drove through a pole and then through the store front.
The front window of the store was shattered.
The driver said she believed it had been placed in reverse and accidentally accelerated when she struck the building.
No one was injured in the incident.
Copyright 2016 WFSB (Meredith Corporation). All rights reserved.