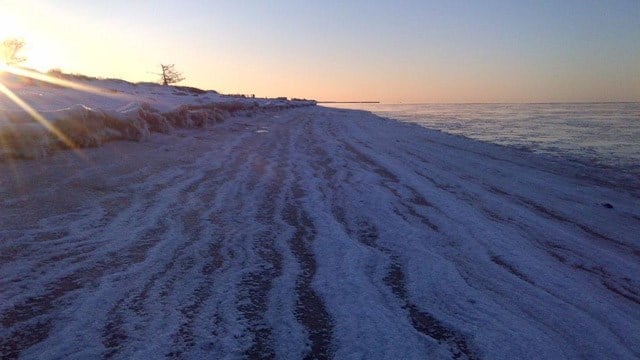 Hammonassett State Park file photo (@Hammonassett photo)
MADISON, CT (AP) -
Connecticut's Department of Energy and Environmental Protection is planning free hikes again on New Year's Day.
Five hikes will be offered on Jan. 1 as part of the First Day Hike Program, a joint effort by all 50 state park systems and a private organization called America's State Parks.
The concept began more than 25 years ago at a state park in Milton, Massachusetts.
Hikes are planned in Connecticut at Kellogg Environmental Center in Derby, Hammonassett Beach State Park in Madison, Mansfield Hollow State Park in Mansfield and Sleeping Giant State Park in Hamden.
State park staff and volunteers will lead the hikes, which range in distance and starting times. There are shorter options for families with young children.
More details can be found on the DEEP's website here.
Copyright 2016 The Associated Press. All rights reserved. This material may not be published, broadcast, rewritten or redistributed.