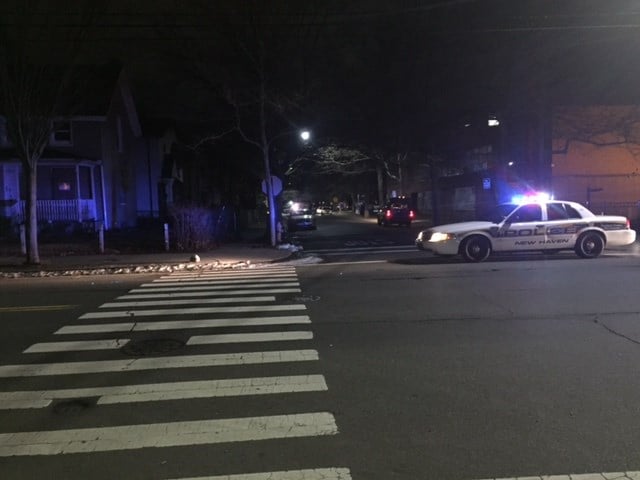 Several officers investigating in the area of Butler and Bassett streets in New Haven. (WFSB)
NEW HAVEN, CT (WFSB) -
Several New Haven police officers have blocked off a section of Butler Street as part of an on-going police investigation into a shooting that happened early Wednesday morning.
The investigation is centered around the intersections of Butler and Bassett streets next to the Lincoln Bassett School.
Police on scene said they responded to the area around 12:30 a.m. after the Shot Spotter system reported several gunshots in the area. In all, police said 16 shots were fired.
One person, identified by police as 22-year-old Burnell Davis Jr. of New Haven, was struck in the back by the gunfire. He was taken to an area hospital where he is listed in stable condition and is expected to recover.
In addition, gunshots struck at least one nearby home and vehicles parked in the area. Officers continue to comb the neighborhood collecting evidence and shell casings.
The scene spread onto nearby Lilac and Newhall streets.
Police do believe there was one than one shooter involved. However, Davis was only able to describe his attackers as black men in their twenties, dressed in all black.
It is believed the shooters fled the area on foot.
Anyone who may have witnessed anyone leaving the area or heard anything prior to the shooting is asked to call New Haven police.
Copyright 2016 WFSB (Meredith Corporation). All rights reserved.