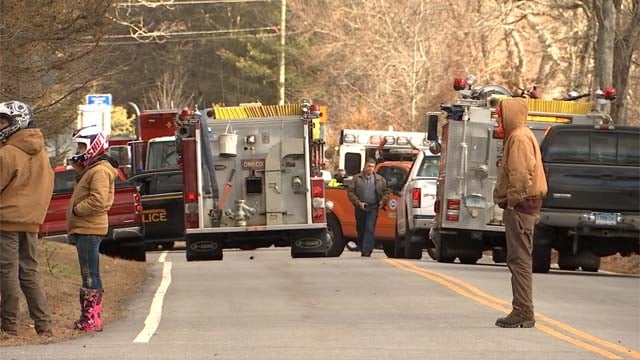 A person was killed in a crash in Sterling on Wednesday (WFSB)
STERLING, CT (WFSB) -
Police have identified the man who died after a pickup truck struck a tree on Route 14A in Sterling on Wednesday.
A 1993 Ford pickup truck was traveling on the westbound side of Plainfield Pike, which is also known as Route 14A, just before 1 p.m. The pickup truck traveled off the right side of the road and crashed into a tree.
The driver of the pickup truck, who police identified as 50-year-old Donald Gould of Foster, RI, died as a result of the crash.
Part of Route 14A was closed during the police investigation on Wednesday afternoon. The scene cleared around 5:30 p.m.
The cause of the crash is unknown at this time.
Copyright 2016 WFSB (Meredith Corporation). All rights reserved.