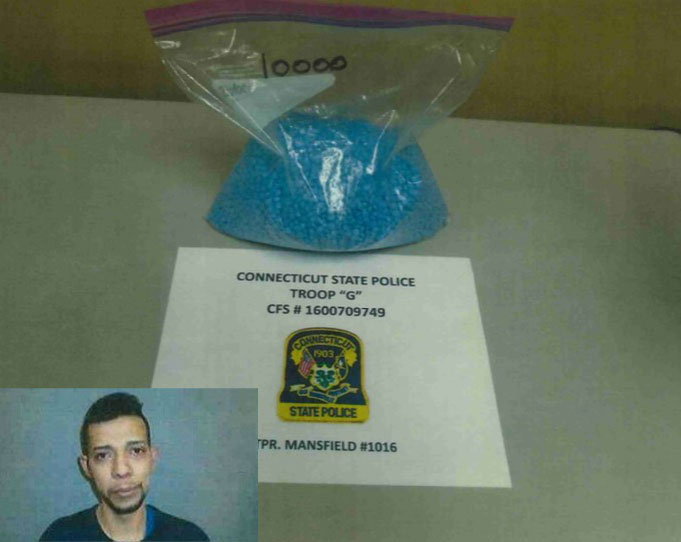 John Torres was arrested after police said he had 10,000 Oxycodone pills in a bag. (Connecticut State Police)
MILFORD, CT (WFSB) -
Connecticut State Police arrested a 30-year-old man accused of having $200,000 worth of drugs on Interstate 95 in Milford.on Wednesday afternoon.
John Torres, of West Haven, was taken into custody following a traffic stop on I-95 at the exit 40 off ramp around 3 p.m.
Troopers said that Torres had 10,000 Oxycodone pills in a bag.
According to state police, the bust went down after they spotted a man at a highway rest stop standing outside a vehicle on his cell phone and appeared to be agitated.
Eventually, two men went into a Ford F-150, which investigators said had several violations. The pick-up pulled onto the highway and that is when troopers sprang into action.
After speaking with Torres, state troopers called for a K9 unit that found the alleged drugs.
Based on the amount of drugs that were seized, the D.E.A. is taking over the case and will be filing criminal charges.
Copyright 2016 WFSB (Meredith Corporation). All rights reserved.