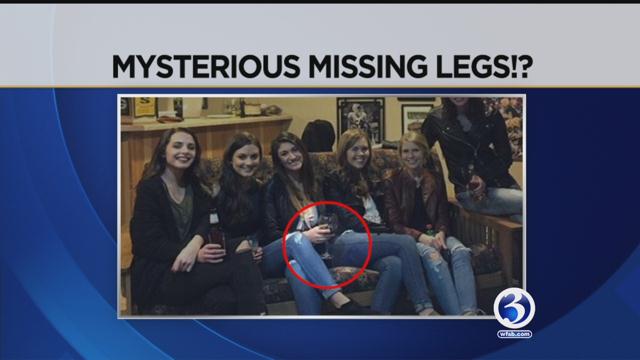 ROCKY HILL, CT (WFSB) -
It's the picture that's got everyone on social media talking.
At first glance, it looks like just a normal picture of a group of friends posing on a sofa with drinks. But on closer inspection, there is something very confusing about it, six women and five sets of legs.
It looks like the woman in the middle of the couch is leg-less.
But, if you take a closer look, it's actually the ladies sitting in the first and second positions that's messing with our minds.
They're both wearing black pants, so it's hard to tell where one woman's legs end and the other's begin.
Here's a hint, the lady sitting in the second position has a rip in the knee and the other woman's pants are rip-free.
Copyright 2016 WFSB (Meredith Corporation). All rights reserved.