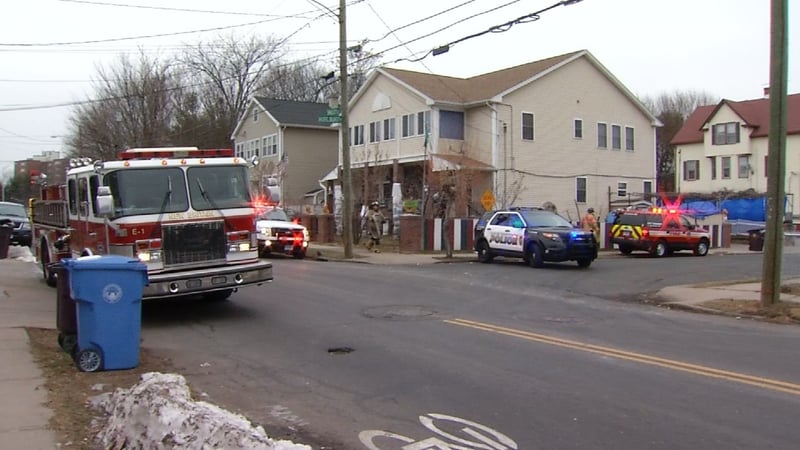 One woman was taken to the hospital after fire at a multi-family home in New Britain. (WFSB)
NEW BRITAIN, CT (WFSB) -
One woman was taken to the hospital after fire at a multi-family home in New Britain on Thursday morning, authorities said.
The second-alarm fire was reported at a six-family home, which is located at 22 Hurlburt St., around 9:15 a.m. Upon arrival, firefighters found the fire on the rear porches of the building, according to New Britain Fire Chief Thomas Ronalter.
An unidentified woman was taken to a nearby hospital for smoke inhalation, Ronalter said. No firefighters reported any injures.
Twenty people were displaced by the fire, Ronalter said. They are receiving assistance from the American Red Cross.
Ronalter said six companies were called to the scene and in total, 20 firefighters fought the fire.
The cause of the fire is under investigation.
Copyright 2016 WFSB (Meredith Corporation). All rights reserved.