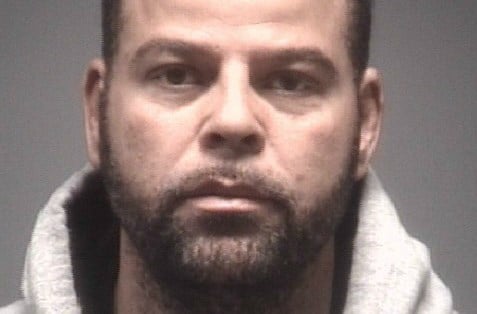 New Haven Police Department
NEW HAVEN, CT (WFSB) -
A New Haven officer on duty at an Orange Street nightclub investigated the sounds of glass breaking nearby to discover and arrest a man in connection with several overnight burglaries throughout the City of New Haven.
Officer Monk arrested 41-year-old New Haven resident Erik Alan Silberberg, who was later identified by the Department's Robbery and Burglary Unit, and confessed to seven burglaries over the course of November and December.
Police charged Silberberg with 3rd degree criminal attempt and 1st degree criminal mischief. Silberberg remains in police custody as warrants and multiple charges are processed for the December 28th smash-and-grab burglaries.
Detective Sergeant Derek Gartner praised Officer Monk's and the members of their unit.
"Capturing this man was our top priority," said Gartner. "We are grateful Officer Monk was at the right place at the right time. He did his job and New Haven is a safer place for it."
Copyright 2016 WFSB (Meredith Corporation). All rights reserved.