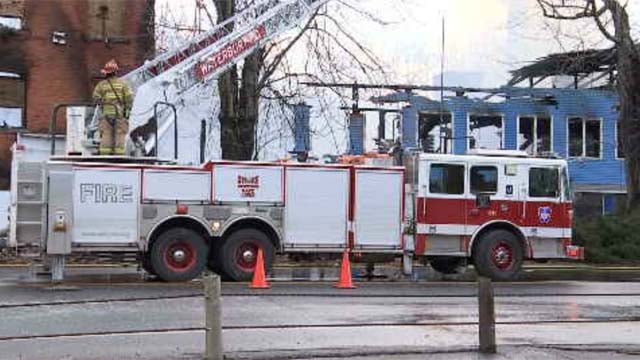 A fire destroyed a factory in Waterbury on Saturday night (WFSB)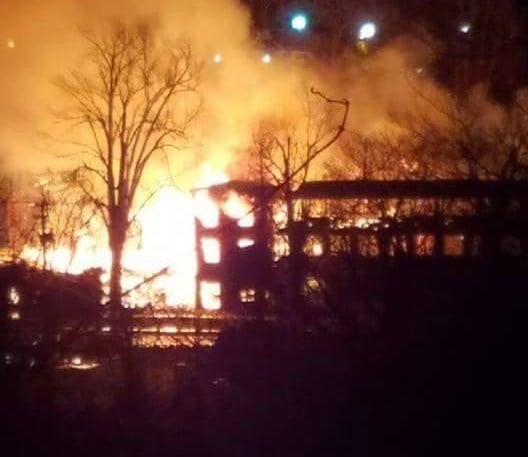 (WFSB)
WATERBURY, CT (WFSB) -
Crews responded to a well-involved, three alarm fire at the intersection of South Main Street and Pearl Lake Road in Waterbury on New Year's Eve.
Firefighters arrived to a vacant factory building in the City's South End at about 8:45 p.m. on Saturday night. Crews were still on scene on Sunday morning.
Upon arrival, crews worked to contain the fire and lessen the spread to surrounding buildings. But the building could not be saved.
Deputy Fire Chief Richard Hart said what remains of the scene has since been torn down before it collapses.
According to officials, the circumstances leading up to the fire were suspicious but the cause has not yet been determined.
The fire spread to another building but the flames were quickly put out.
"The first priority was to contain the fire. The second priority would be to protect exposure...and we were able to protect the exposures," Hart said.
No firefighters or civilians have been injured.
Crews are expected to be on scene for a few days.
Copyright 2016 WFSB (Meredith Corporation). All rights reserved.