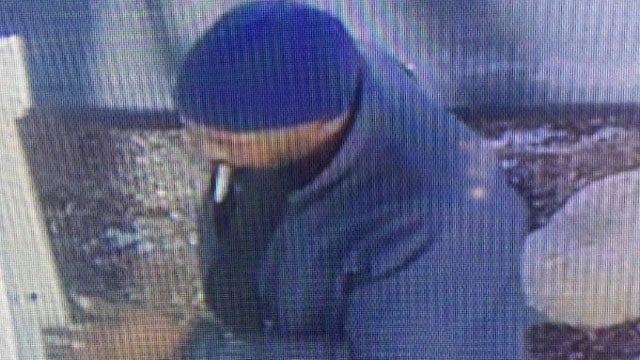 State police said this man is wanted for stealing at least two vehicles in the Marlborough area. (State police photo)
COLCHESTER, CT (WFSB) -
A man wanted for stealing at least two cars is being sought by state and Colchester police.
Troopers said they responded to one report of a vehicle being taken from a home on North Main Street in Marlborough on Sunday around 2:30 p.m.
They said the vehicle was a gray 2009 Honda Fit that was stolen right out of the driveway.
It was last seen driving on Route 2 in Colchester towards Hartford.
Troopers also said they responded to a scene in Colchester on Route 2 on the same day.
At that point, the driver was seen walking towards Marlborough. They said he was armed.
The suspect was described as being a man in his 30s who wore a winter hat, dark jacket and blue jeans.
Anyone with information is asked to call state police at 860-465-5400.
Copyright 2016 WFSB (Meredith Corporation). All rights reserved.