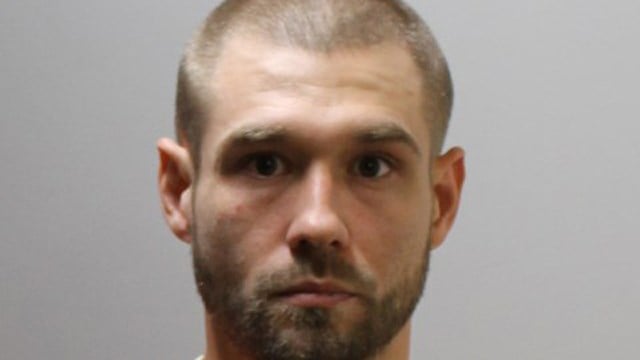 Thomas Coady. (State police photo)
LEDYARD, CT (WFSB) -
Police have arrested a man suspected of two separate burglaries in the town of Ledyard.
They said they had two arrest warrants for 35-year-old Thomas Coady of Groton.
He was arrested at his apartment on the Gold Star Highway in Groton.
Police said they burglaries in Ledyard happened during the month of November.
While Groton police made the arrest, they transported him to the Ledyard Police Department for processing.
There, he was held on a $30,000 bond.
Coady posted it and was given a court date of Jan. 13. in New London.
He was charged with third-degree burglary, third-degree larceny and sixth-degree larceny by possession.
Copyright 2016 WFSB (Meredith Corporation). All rights reserved.