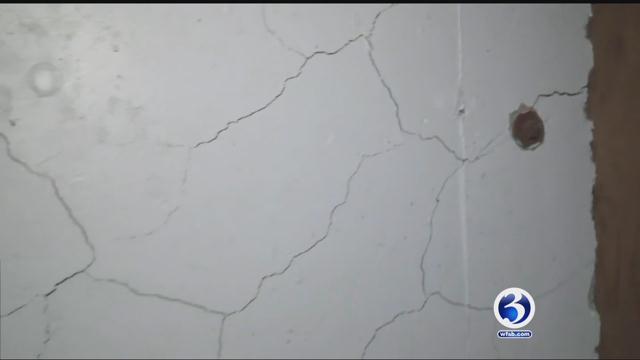 Crumbling concrete renders Vernon couple's condo virtually worthless (WFSB)
HARTFORD, CT (WFSB) -
A final report on the deteriorating foundations found in parts of the state was released on Tuesday.
The report by the Department of Consumer Protection does not make recommendations about how to help the thousands of impacted homeowners.
The final report said there is a "low likelihood" that the state could file an 'unfair trade practices claim' against companies linked to the bad materials.
Officials traced the problem back to a concrete mix containing an iron sulfide mineral "pyrrhotite".
Tens of thousands of homeowners with foundations poured between 1983 and 2010 could be impacted.
The cost to fix a crumbling foundation can be as much as $200,000 thousand per house.
To read the full report, click here.
Copyright 2016 WFSB (Meredith Corporation). All rights reserved.