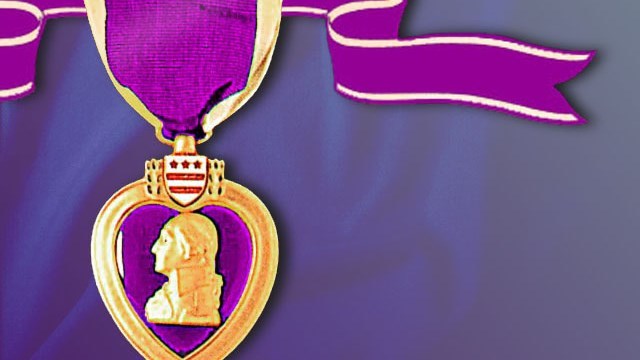 (MGN)
GUILFORD, CT (WFSB) -
State lawmakers are heading to Hartford on Wednesday to kick off the legislative session, and they'll be discussing a bill that helps veterans.
Rep. Sean Scanlon of Guilford is proposing to waive the fee for the Purple Heart license plate.
The bill would allow any wounded veteran to avoid paying the Department of Motor Vehicle fee.
"Anyone awarded the Purple Heart has literally shed blood in service to our country and even if it's a nominal fee, it doesn't seem right to charge someone who has already given so much to our nation," said Democrat Rep. Scanlon.
He introduced the bill after learning about the fee from a Vietnam veteran in Guilford who had trouble renewing his license plate.
According to the DMV, there are about 750 Purple Heart recipients in Connecticut with a registered Military Order of the Purple Heart license plate.
The fee currently stands at $10. Disabled veterans and Gold Star families are already exempt from any license plate fee.
Rep. Scanlon and state Sen. Mae Flexer are co-sponsoring the bill.
Copyright 2016 WFSB (Meredith Corporation). All rights reserved.