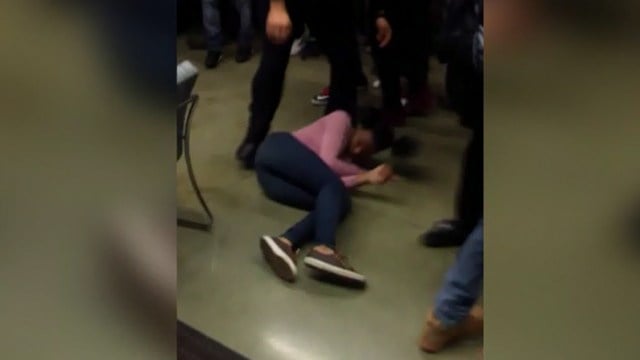 (WNCN/CNN photo)
ROLESVILLE, NC (WNCN/CNN) -
A police officer in North Carolina was placed on administrative leave after video surfaced of him body slamming a female student to the ground following a school fight.
The eight-second video shows the officer, surrounded by students at Roseville High School, picking up the student and dropping her to the ground.
Police identified the officer as Ruben De Los Santos. He's been a school resource officer at Roseville for nearly four years.
The officer was responding to a fight between two female students prior to the incident, according to a statement from the town's police chief.
WNCN reports the student who recorded the video posted it on Twitter because she thought the officer used excessive force.
De Los Santos' body cam also captured the incident, but police have not released the video.
© 2017 Cable News Network.Turner Broadcasting System, Inc. All Rights Reserved.