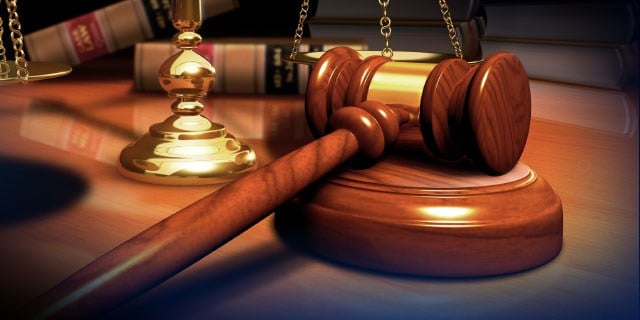 (WFSB photo)
HARTFORD, CT (AP) -
A lawsuit by a prison inmate who said Connecticut officials medicated him with psychotropic drugs against his will has been dismissed because he refused to enter the courtroom on the first day of trial.
U.S. District Judge Vanessa Bryant said Thursday that she tossed the case because Kacey Lewis refused to participate in the trial.
Bryant played a recording of a conversation she had with Lewis. He said officials confiscated his notes and documents and he couldn't proceed without them. Lewis also said he wasn't allowed to shower before court.
Lewis didn't name the officials. He has been representing himself.
State officials expect Lewis to appeal.
He is suing medical staff at Northern Correctional Institution in Somers and accusing them of violating his constitutional rights by forcibly medicating him.
Copyright 2017 The Associated Press. All rights reserved. This material may not be published, broadcast, rewritten or redistributed.