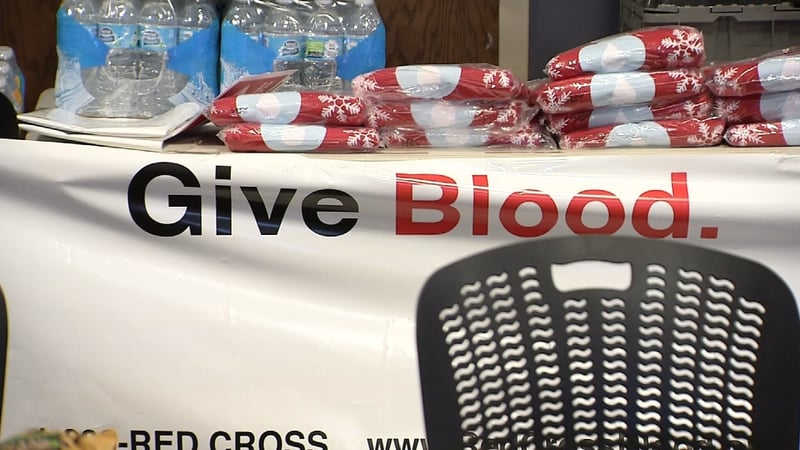 The Red Cross said it's in the midst of a blood shortage. (WFSB photo)
FARMINGTON, CT (WFSB) -
With a severe blood shortage, the American Red Cross is urging everyone who is able to give blood.
Thursday, drives kicked off statewide, including at the Red Cross's offices in Farmington.
"It makes me feel good," said Terry Briggsperrelli of Farmington. "It makes me feel like I'm helping others."
According to the organization, Connecticut is down about 2,000 units this season.
It blamed part of that on winter weather that forced the cancellation of some blood drives.
Nationwide, however, the Red Cross said it was down 37,000 units for November and December.
"It is worth doing," said John Montminy of West Hartford. "A lot of people have the needle phobia I think and they think 'oh I just can't find the time to do it.'"
For a full list of blood drives happening around the state, head here.
Copyright 2017 WFSB (Meredith Corporation). All rights reserved.