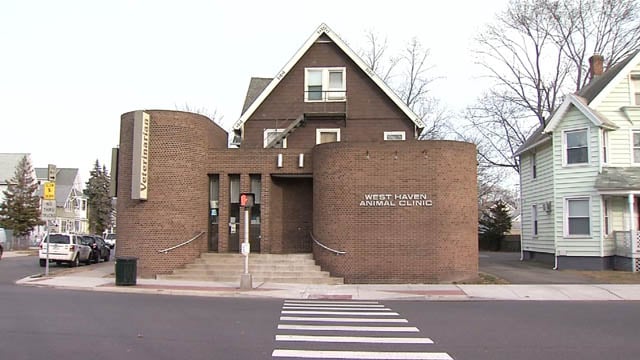 A worker found the mess when he showed up for work on Thursday morning. (WFSB)
WEST HAVEN, CT (WFSB) -
A worker at the West Haven Animal Clinic found vandalism at the facility on Thursday morning.
The worker found eggs and chicken bones having been smashed on the side of the clinic.
The owner said the whole incident is bizarre, but said he doesn't want to press any charges.
He just wishes the person would have left a note explaining why they trashed the clinic.
"I can't imagine who did it. It seems like it was planned, but I can't think of any clients who would have done such a thing. We are a pet friendly, client friendly animal hospital and we usually help everyone. I can't think of anyone who would do this maliciously," said owner Ralph Padilla.
Copyright 2016 WFSB (Meredith Corporation). All rights reserved.