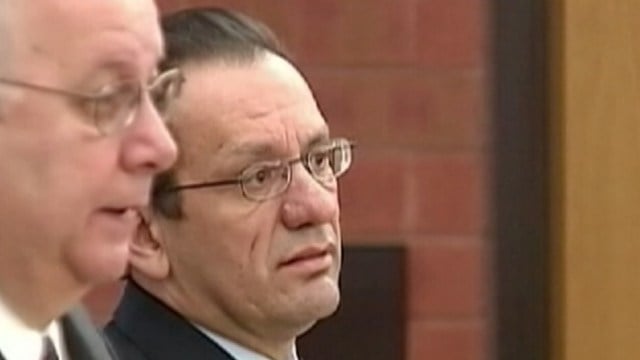 Former Hartford mayor Eddie Perez during a previous court appearance. (WFSB file photo)
HARTFORD, CT (AP) -
Former Hartford Mayor Eddie Perez is seeking to have the corruption case against him dismissed, arguing a retrial would amount to double jeopardy.
The state Supreme Court in July overturned Perez's 2010 convictions on charges of taking a bribe and extortion, saying two cases were improperly combined into one trial.
Prosecutors are planning to retry Perez in two separate trials.
Perez's lawyers argued in court filings that the state should not be allowed another chance because the high court ruled that Perez was denied the right to testify in one case and not testify in the other.
Perez, a Democrat, was Hartford's first Hispanic mayor, serving from 2001 to 2010. He resigned after being convicted of accepting a contractor's bribe of home improvements and trying to extort $100,000 from a developer.
This story has been corrected to show that Perez is former Hartford mayor and to delete erroneous reference to arguments.
Copyright 2017 The Associated Press. All rights reserved. This material may not be published, broadcast, rewritten or redistributed.