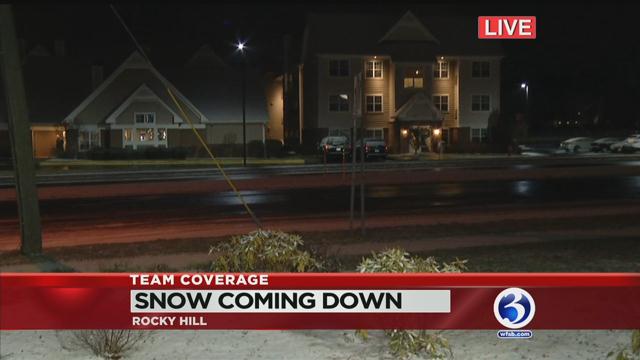 ROCKY HILL, CT (WFSB) -
Channel 3's team coverage of Friday's snow reported a coating in Rocky Hill.
Though the storm only deposited light snow over much of the state, it was enough to stick to the roads and grassy surfaces.
Along Route 3 in Rocky Hill, we pavement could be seen.
Public works trucks have been out treating the roads. Officials advised that if the trucks are seen that drivers give them the room they need to work.
People who spoke with Eyewitness News said they've been looking forward to this little bit of snow.
"I like it, I was hoping we would get a little more," said John Caroso of Cromwell. "I like this time of year, it's good for winter, good for skiers."
Drivers have said that it is slick. Many of them have been taking it slow.
"I just drive slowly and stay in my lane," said Undrea Amoako of East Hartford. "That's the best you can do."
Those on the road advised anyone heading out to do the same.
Copyright 2017 WFSB (Meredith Corporation). All rights reserved.