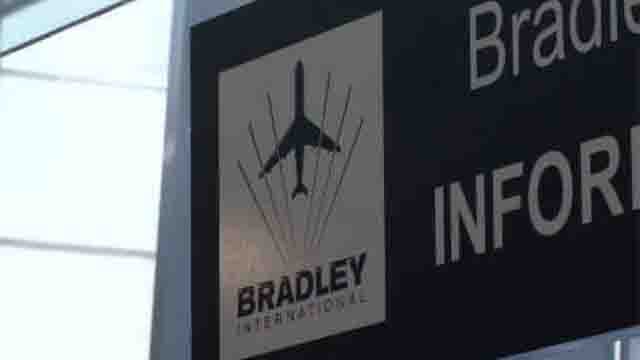 Bradley International Airport (WFSB)
WINDSOR LOCKS, CT (WFSB) -
Several delays and cancellations were reported at Bradley International Airport on Saturday because of Winter Storm Breanna.
As of 2 p.m., five arrivals to Bradley Airport had been delayed while another three were canceled. As for departures, there were eight delays and one cancellation.
Travelers are advised to check with their individual airlines and not Bradley Airport.
For the latest flight information at Bradley, click here.
With slippery road conditions, the Connecticut Transit has setup "snow detours" in the Greater New Haven area. The detours are at the following locations:
B-Whalley. No service to Job Corps and Wintergreen Ave. Passengers should board at Brookside & Wilmot Rd.
D-Dixwell Ave. No service to Skiff St and Mix Ave. Passengers should board at Stop & Shop storefront bus stop; Dixwell Ave. in front Wood 'n' Tap or McDonalds; or along Dixwell Ave.
O-Route 1. No service to Tuthill St, Canton St, Meloy Rd, and Dogwood Rd. Passenger should board at established bus stops along Route 1.
Copyright 2017 WFSB (Meredith Corporation). All rights reserved.