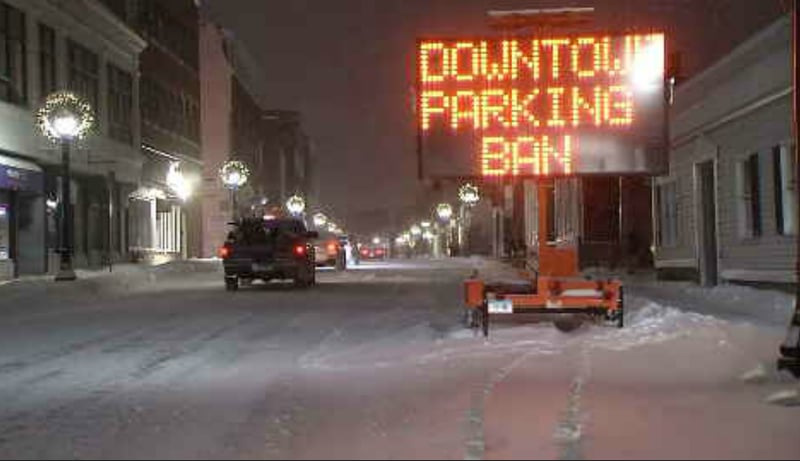 (WFSB)
NEW LONDON, CT (WFSB) -
Winter Storm Breanna left the most snow in southeastern Connecticut, and New London was no exception.
The City spent hours clearing, piling, and scooping snow to the sides of the road, but with wind and more snow falling, residents and city officials told Eyewitness News that roads and sidewalks kept needing to be cleared.
"We've been off and on since 3 o'clock this evening," said New London resident, Ken Cooley.
"We just maintain it. We're not out here continuously."
Plow trucks are out, and a parking ban is in effect for the City.
"It's beautiful," said Cooley. "I'd rather have the snow then the real cold weather."
Copyright 2017 WFSB (Meredith Corporation). All rights reserved.