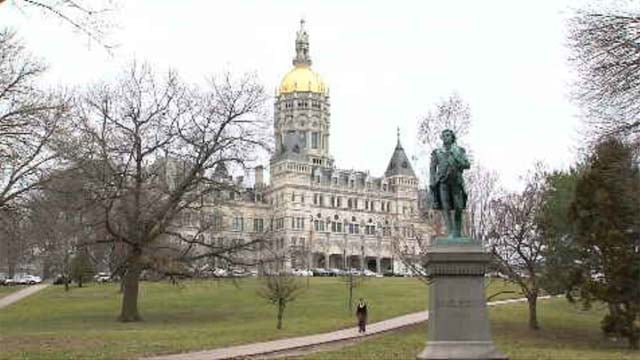 (WFSB)
HARTFORD, CT (AP) -
Republican state lawmakers will have new-found power in the Connecticut General Assembly this session.
And with that power, they hope to have an impact on public policy, whether it's taxes, the minimum wage, jobs or how best to tackle the state's latest budget deficit.
The GOP won enough seats to create the first Senate since 1893 with an equal number of Democrats and Republicans. In the House of Representatives, the Democrats currently have just a six-vote advantage.
Senate Republican leader Len Fasano says the new numbers means everyone's ideas will be considered, not just the Democrats, who he said "had a one-party-rule system" in years past. He hopes to use that newfound power to help "move Connecticut in a different direction."
Democrats have conceded more cooperation will be necessary.
Copyright 2017 The Associated Press. All rights reserved. This material may not be published, broadcast, rewritten or redistributed.