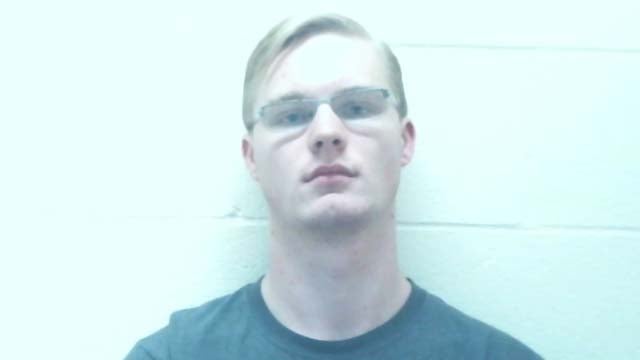 Austin Haughwout. (Clinton police photo)
CLINTON, CT (AP) -
A Connecticut man who posted widely viewed online videos of flying drones shooting bullets and flames is facing a court arraignment on a new child pornography possession charge.
Austin Haughwout is scheduled to appear Tuesday in Middletown Superior Court. His arrest last week in his hometown of Clinton was the third time he has been charged with possession of child pornography since June.
Haughwout's lawyer, Jon Schoenhorn, said the charge stems from a review of electronics Clinton police seized about a year ago. Schoenhorn declined further comment.
Police did not release details about Haughwout's latest arrest.
The 20-year-old Haughwout hasn't been charged in connection with his flying drones with a gun and flamethrower in his backyard and video recording it in 2015. But the Federal Aviation Administration is investigating.
Copyright 2017 The Associated Press. All rights reserved. This material may not be published, broadcast, rewritten or redistributed.