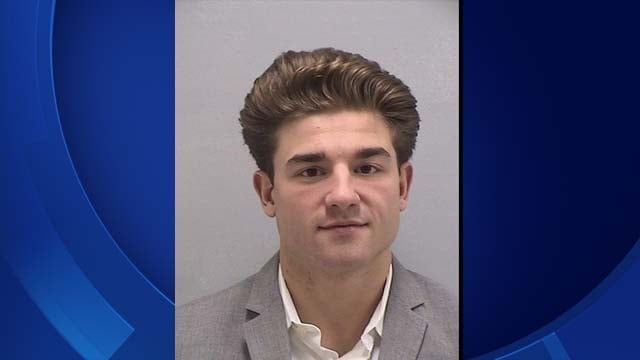 Robert Mele (Orange Police)
ORANGE, CT (WFSB) -
An East Haven man is facing charges following an investigation into his alleged actions while he was a trainer at a gym in Orange.
Police arrested 24-year-old Robert Mele on Dec. 27.
He was charged with third-degree sexual assault, third-degree strangulation and disorderly conduct.
Police said the arrest stems from an investigation into Mele's alleged actions while he was working as a trainer at a local gym, and his relationship with a female who was a member.
No further details of the case were released.
Copyright 2017 WFSB (Meredith Corporation). All rights reserved.