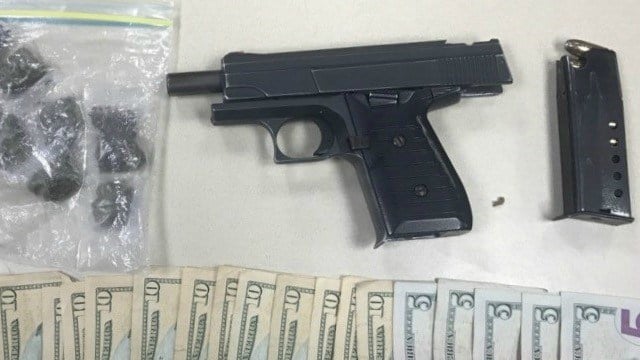 Police arrest juvenile in possession of handgun (Hartford Police Department)
HARTFORD, CT (WFSB) -
Police in Hartford have taken another gun with a high capacity magazine off the streets after arresting a juvenile in the city's north end.
Officers were on patrol just before 7 p.m. Monday when they saw some suspicious activity and noticed a vehicle was parked illegally on Center St.
According to investigators, they saw a juvenile in the back seat hiding what appeared to be a gun in his pants.
Officers used safe deescalation tactics to get the suspect out of the vehicle and safely recovered the weapon during a pat down.
They found a Jiminez Arms 9 milometer pistol with a high capacity magazine in the juvenile's pocket.
Police also recovered 12 zip bags possibly containing drugs and $395 in cash.
The juvenile was arrested and taken to police headquarters where he faces several charges including carrying a pistol without a permit, and possession of a controlled substance.
Copyright 2017 WFSB (Meredith Corporation). All rights reserved.