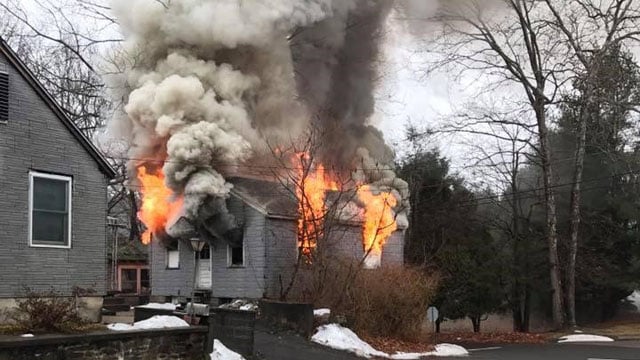 A fire was reported inside a detached two-car garage at 24 Roosevelt Dr. around 9:20 a.m.  (Doug Zaniewski/iWitness photo)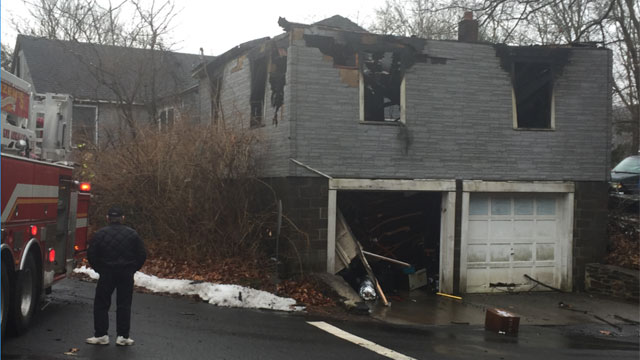 Firefighters had to deal with concerns of ammunition inside a garage while battling a fire in Seymour on Thursday morning. (WFSB)
SEYMOUR, CT (WFSB) -
Firefighters had to deal with concerns of ammunition inside a garage while battling a fire in Seymour on Thursday morning.
The fire was reported inside a detached two-car garage at 24 Roosevelt Dr. around 9:20 a.m.
Homeowner alerted the fire department to ammunition in the garage. Chief thought he heard rounds popping off, so everyone backed off. There were no reported injuries, according to authorities.
When firefighters arrived on scene, the structure was starting to collapse. The roof of the garage collapsed during the fire, according to authorities.
Roosevelt Drive was closed while crews fight the fire.
There's no word yet on a cause, but it appears to be accidental.
Copyright 2017 WFSB (Meredith Corporation). All rights reserved.