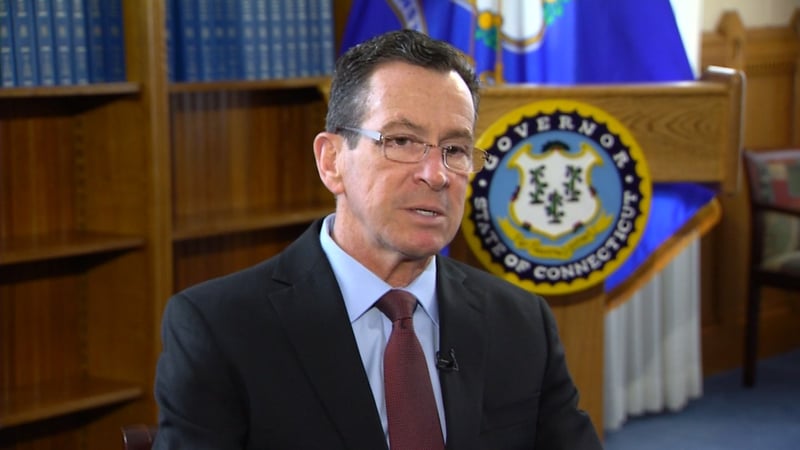 Gov. Dannel Malloy. (WFSB photo)
HARTFORD, CT (WFSB) -
The state can connect every chronically homeless person in the state with permanent housing, according to the governor.
Gov. Dannel Malloy attributed it to the state's increased housing efforts over the last few years.
He said on Thursday that Connecticut reached new record levels in bringing chronic homelessness to new lows.
"The state of Connecticut has established a system where we can quickly identify and rapidly place chronically homeless individuals into permanent housing with the support services they need to maintain stability, thanks to the work of our relevant state agencies operating in collaboration with our network of nonprofit community providers," Malloy said. "As many studies have shown, every dollar spent on affordable housing generates multiple times that amount in private economic activity again. Housing is a key component in our success to make Connecticut a robust and more competitive state, and reaching this level is a positive development in these efforts."
Malloy said that whenever a new episode of chronic homelessness occurs, the person can be matched to housing within 90 days.
"What we've accomplished in Connecticut is historic," said commissioner Evonne Klein, Department of Housing. "Our collaborative efforts among governmental entities, nonprofit providers, and the private sector is unprecedented. We are fortunate to have such a strong network of housing providers in Connecticut who have made it their mission to match every person experiencing chronic homelessness to housing. This coordinated response is the reason why we are national leaders in this effort and I applaud the work of each and every one of these hard working men and women."
Chronic homelessness is defined by the U.S. Department of Housing and Urban Development as someone who has been homeless for more than a year, has had at least four separate episodes of homelessness in the past three years that add up to a year, and has a disability.
Copyright 2017 WFSB (Meredith Corporation). All rights reserved.