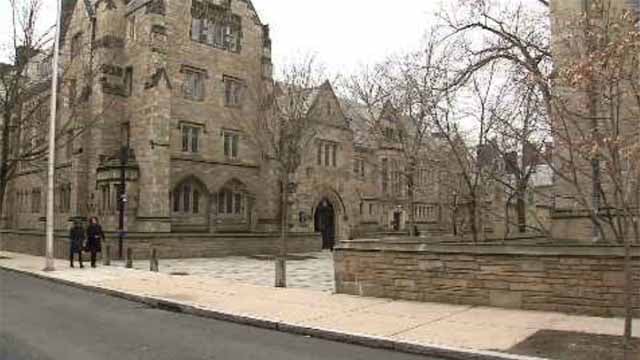 Yale University provides more details of alleged sexual misconduct that led to the expulsion last year of basketball captain Jack Montague. (WFSB file photo)
NEW HAVEN, CT (AP) -
Lawyers for Yale University are providing more details of the alleged sexual misconduct that led to the expulsion last year of basketball captain Jack Montague.
Montague has asked for an injunction that would allow him to return to school.
His lawsuit alleges a Title IX officer brought a complaint despite being told the woman did not believe Montague heard her when she tried to end their sexual encounter.
Yale, in a filing opposing Montague's request, says the woman made it clear she did not want to have intercourse, and that when finished, Montague apologized.
The school says the panel adjudicating the case did not believe Montague's version because of his "selective memory and his shifting recollection with respect to how he obtained consent."
Montague does not face criminal charges.
Copyright 2017 The Associated Press. All rights reserved. This material may not be published, broadcast, rewritten or redistributed.