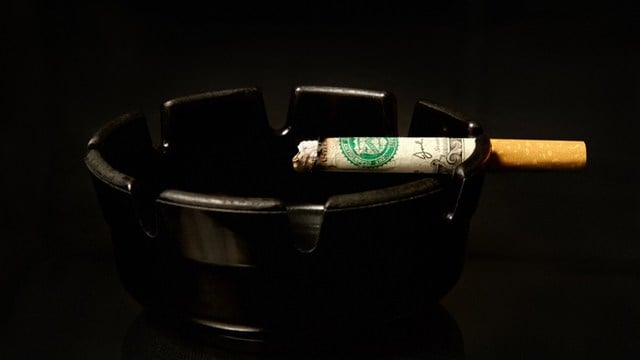 (WalletHub.com photo)
HARTFORD, CT (WFSB) -
It's no secret that smoking can be costly not only to a person's health, but the wallet as well.
According to the personal finance website WalletHub.com, smoking costs the average Connecticut smoker $2,183,204 over a lifetime.
That's the third highest cost in the country. Only Massachusetts and New York were higher.
The site conducted a state by state report that it released on Tuesday.
It said it was meant to encourage the estimated 36.5 million tobacco users in the U.S. to kick the habit.
The make its calculations, it included lifetime and annual costs of a cigarette pack per day, health care expenditures, income losses and other costs.
Here's how WalletHub broke down Connecticut's costs and how the metrics rank compared to other states:
Out-of-pocket cost per smoker – $170,513 (Rank: 49th)
Financial-opportunity cost per smoker – $1,436,335 (Rank: 49th)
Health-care cost per smoker – $274,272 (Rank: 50th)
Income loss per smoker – $286,950 (Rank: 47th)
Other costs per smoker – $15,133 (Rank: 48th)
Total cost over a lifetime per smoker: $2,183,204
Total cost per year per smoker: $42,808
The state where smokers spend the least is Kentucky.
Check out the full report on WalletHub's website here.
Copyright 2017 WFSB (Meredith Corporation). All rights reserved.