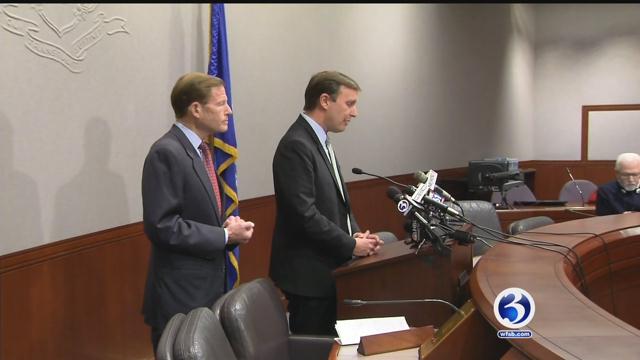 Sens. Richard Blumenthal and Chris Murphy said they'll attend President-elect Donald Trump's inauguration out of respect for the peaceful transition of power. (WFSB File photo)
HARTFORD, CT (AP) -
Connecticut's two Democratic U.S. senators say they'll attend President-elect Donald Trump's inauguration out of respect for the peaceful transition of power, but are preparing for a fight with the Republican over the coming months.
Sens. Richard Blumenthal and Chris Murphy said Tuesday they're willing to work with Trump, and believe there's potential on issues such as transportation.
However, both say the president-elect's recent comments and cabinet picks have been disheartening. They're both concerned about the fate of the Affordable Care Act, women's reproductive health and the alleged Russian cyber hacking.
Blumenthal predicts a "fight of our lives because it is about core values."
Blumenthal says he'll participate Saturday in the Women's March on Washington.
Murphy says marchers will be staying at his home this weekend.
Copyright 2017 The Associated Press. All rights reserved. This material may not be published, broadcast, rewritten or redistributed.