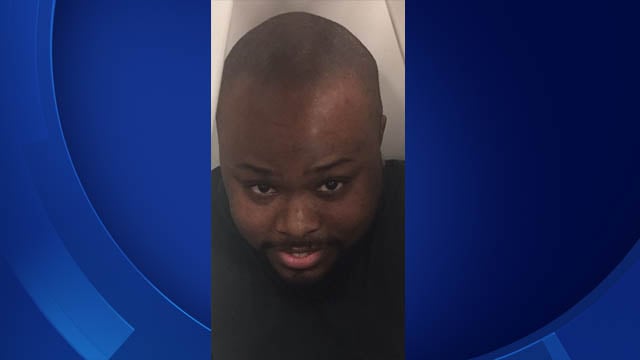 This man is accused of vandalizing Manchester Town Hall on Tuesday. (Manchester police)
MANCHESTER, CT (WFSB) -
Police in Manchester arrested a man accused of vandalizing the town hall on Tuesday afternoon.
The man, identified as 33-year-old Corey Robinson, reportedly walked into the Manchester Town Hall with a baseball bat and smashed the glass out on various display cabinets in town hall.
Workers in the town hall went into a lockdown as this was happening.
When police arrived, Robinson was sitting on a staircase.
He was arrested and charged with criminal mischief, second-degree breach of peace, failure to submit to fingerprinting, interfering with police, and carrying a dangerous weapon.
He is being held on a $150,000 bond and will appear in court on Wednesday.
Copyright 2017 WFSB (Meredith Corporation). All rights reserved.