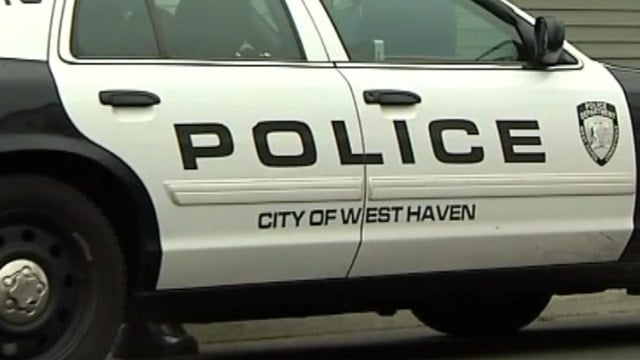 West Haven police. (WFSB file photo)
WEST HAVEN, CT (WFSB) -
Two West Haven police officers are being recognized after they helped four children get back home to Bridgeport safely.
A 15-year-old was stranded with three of her siblings at the West Haven train station on Saturday, just before 1 a.m., after they missed their stop in Bridgeport.
The teen told police she went to New York City earlier to pick up two of her siblings, and they were supposed to get off at the Bridgeport station, but they fell asleep.
The children had no money to get home, so Officers Tim Healy and Matt Jordan took the children back to the police department, where they called their mother.
The mother had no vehicle and no other means to have the children picked up, so the officers called Metro Taxi and paid $35 so they children could get back home.
"Officers Healy and Jordan should be recognized for the care, concern and compassion that they showed in this case for the children. Actions taken by these officers during the course of this incident represent what we as police officers do to serve the public and protect our youth. The actions of Healy and Jordan reflect well on this department and law enforcement as a whole," the West Haven Police Department wrote on Facebook.
Copyright 2017 WFSB (Meredith Corporation). All rights reserved.